This soup is excellent for these upcoming cold winter months, especially on days when we've been working outdoors all day and we need something quick and hearty to warm us up. But honestly, we'll make this soup any time of the year because it's that good. The best thing is that it's super easy to make and oh so very delicious to eat.
Rough estimates for a 6qt Instant pot, Serves 8
Sauté 2 cups mirepoix and package of sliced LMW Sausage Links in EVOO or butter.
Add broth of choice to fill line
1 Bay leaf
3 sprigs fresh thyme
3 sprigs fresh oregano (Not required but strongly suggested)
Seal & pressure cook for 4 mins.
Once done, stir in box of pasta right away and can of white beans.

We use Jovial gluten free macaroni and navy beans as

Put top back on for 5-10mins for pasta to cook.
Top with fresh chopped parsley, fresh grated parmesan cheese, chili flakes, cracked pepper.
Garlic Salt to taste
Serve with Croutons!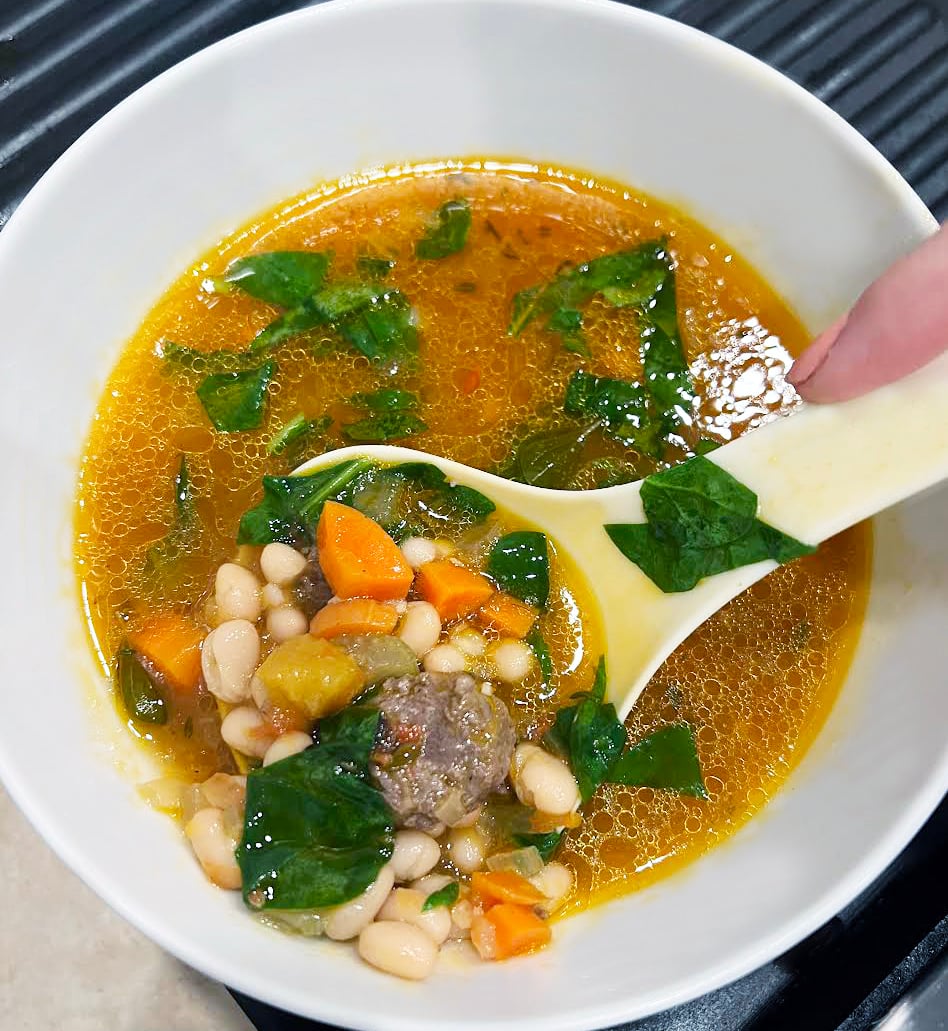 Make this delicious soup by ordering our Sausage Links
s recipe was created by our family friend Sarah Z, who's a regular at the LMW Headquarters